F&B Sustainability Initiatives
The Finance & Business Sustainable Operations Council (SOC) was founded in 2018 to support the strategic engagement of sustainability as a core business strategy that strengthens and accelerates the ability of Penn State Finance & Business to provide quality service. The power of the SOC is in bringing together diverse perspectives and operational areas of expertise to enhance and highlight the efforts of all F&B units and facilitate meaningful inter-unit partnerships and engagement opportunities for students, faculty and staff. As of October 2019, Sustainable Operations Council members were involved with over 140 projects and initiatives to advance sustainable operations at Penn State, many of which are highlighted in this report (70 MW solar project, the Waste Stream Task Force and Leanpath).
The SOC is supported by an executive board and the Sustainability Institute. Members of the SOC represent 13 different departments or units at Penn State:
Athletics
Auxiliary & Business Services
Auxiliary & Business Services (Enterprise Services)
Corporate Controller
Faculty Senate
Food Services
Human Resources
Information Technology
Office of the Physical Plant
Purchasing
Smeal College of Business
Sustainability Institute
Transportation
Finance and Business Unit Sustainability Initiatives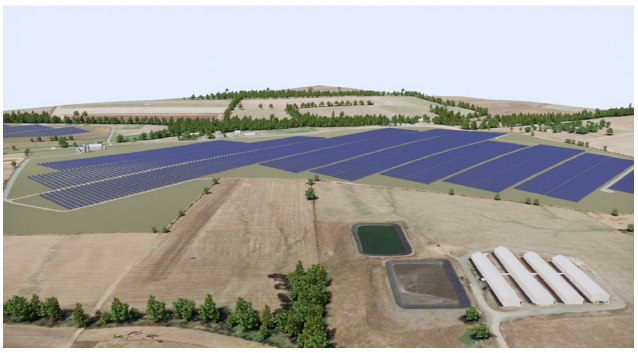 The largest solar project in Pennsylvania: In February 2019, Penn State and Lightsource BP announced the development of a 70-megawatt solar project that will produce 25% of the University's electricity, state-wide, over 25 years through a Power Purchase Agreement (PPA). Three arrays of utility-scale ground-mounted solar panels will be spread across 500 acres in Franklin County, Pennsylvania, near Penn State's Mont Alto campus. The project will be operational by Summer 2020. The project will help Penn State reach its goal by 2020 to reduce greenhouse gas emissions by 35% from 2005 levels. The project will also serve as a living laboratory for Penn State students and community members looking to explore and develop practical, real-world experience in designing solar utility projects that help conserve the environment. Internships, research projects and tours at the solar sites will enrich student's learning experiences while maximizing the sustainability of the utility-scale solar projects in a way that supports local economies and habitats.
---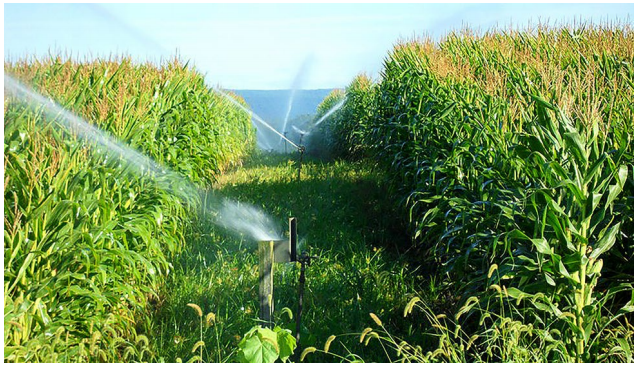 A unique solution for water treatment: In the 1960s, Penn State began researching the land application of wastewater after issues with wastewater disposal methods negatively impacting stream health. The research led to the development and implementation of a 'living filter' to process some of its wastewater more sustainably. The living filter is a 600-acre area of land located about 2.5 miles from the University Park campus center. Wastewater from Penn State is treated and then land applied, where it naturally filters through plants, soil and rocks before recharging the regional water table. Over 500 million gallons of water are recycled each year. With the living filter in operation, there has been no direct discharge from the wastewater treatment plant to a surface stream since 1983. The Office of the Physical Plant has sponsored over $200,000 per year of research at the Living Filter since 1999, with over $2 million for impact studies related to crop management, forest management and effects on birds, small mammals, reptiles and invertebrates. Many postgraduate students have earned their masters and/or Ph.D. with living filter research.
---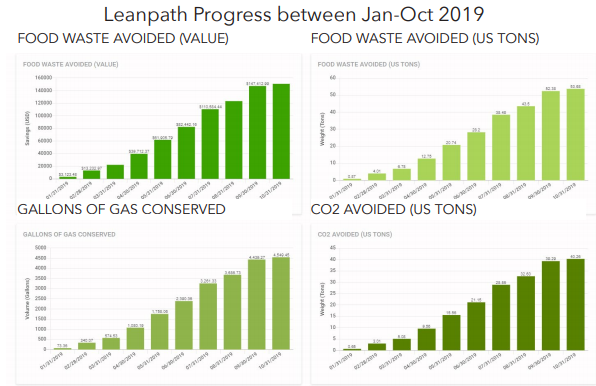 Leanpath: Penn State is utilizing Leanpath, a food waste tracking system, to reduce food waste on campus. Meal preparers and diners weigh unused food before being disposed of at dining halls, then food waste metrics displayed on monitors at the dining halls. The program piloted in the South Food District in January 2019, and, as of October, food waste had been reduced by 30%, saving Penn State over $160,000 and reducing its carbon footprint by the equivalent of over 5,000 gallons of gas. Leanpath will soon be implemented at Commonwealth Campuses and all University Park dining halls.
---

Events2HVAC: The Office of the Physical Plant is utilizing software to reduce the University's carbon footprint and energy use in classrooms and meeting rooms across campus. Events2HVAC makes it possible to proactively set a room's HVAC controls according to room schedules so that rooms are only heated and cooled when in use. After running Events2HVAC across 300 rooms, a 72-percent reduction in occupied time was noted.
---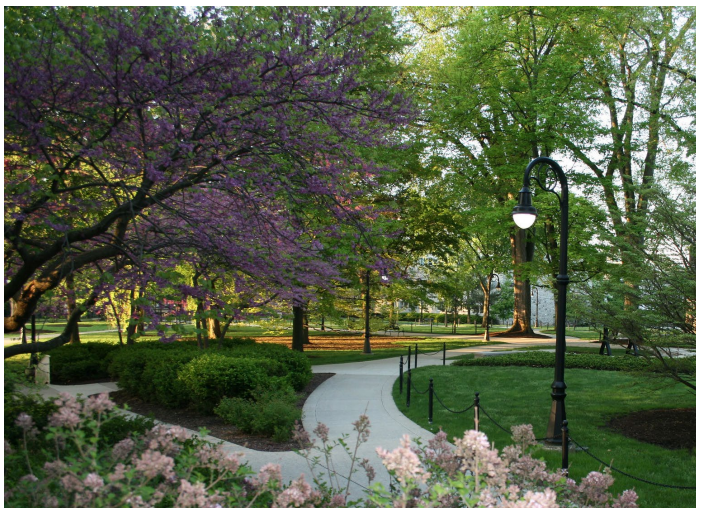 The Penn State Waste Stream Task Force was convened by the Office of the Senior Vice President for Finance and Business and University/Treasurer, in the spring of 2018. The Task Force is cosponsored by Charles Whiteman, dean, Smeal College of Business, and William Sitzabee, Jr., associate vice president of the Office of Physical Plant. The Task Force was charged with creating fiscally, environmentally and socially responsible goals and principles to guide the University's procurement, operational and solid waste management decisions while also providing an opportunity for academic engagement. The Waste Stream Task Force presented its report and recommendations to Penn State leadership in Fall 2019 for revising procurement policies, strategically communicating and branding Penn State recycling and increasing advocacy for recycling and waste reduction across the University. To see details of the report and learn more about the recommendations, visit wastestream.psu.edu.