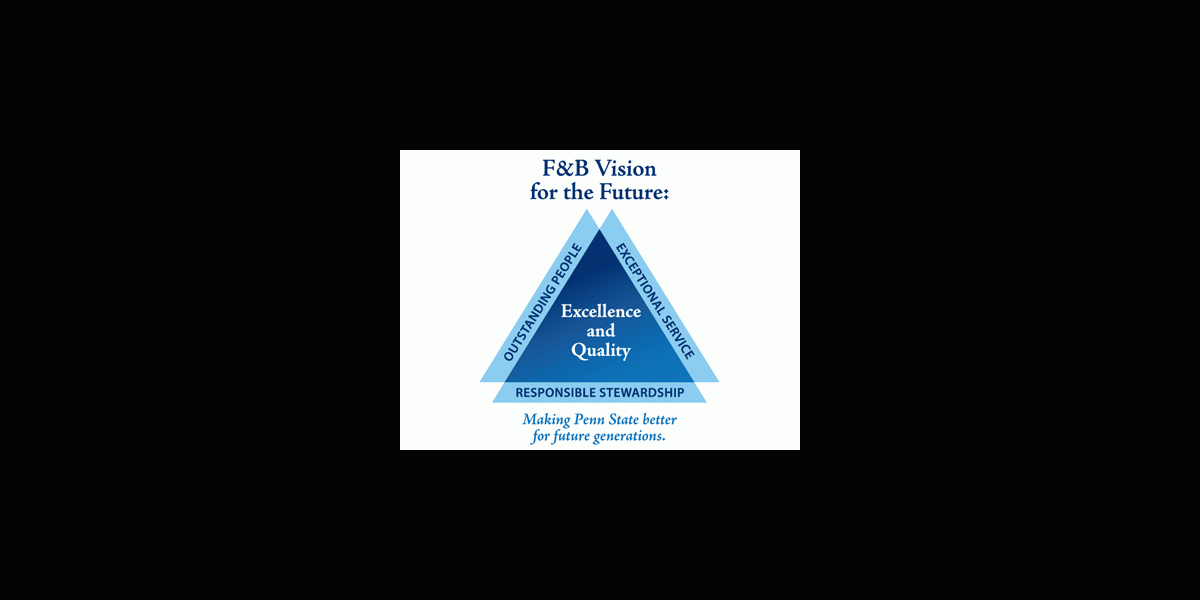 Mission, Vision and Values
Mission
F&B is a service organization that supports Penn State students, faculty, staff, and the public. We are responsible for the planning, management, and stewardship of the University's human, financial, physical, and environmental resources.
Vision
F&B's vision is to make Penn State better for current and future generations by focusing on sustainability, excellence, and quality in our people, service, and stewardship
Values
Accountability – We take ownership of our work and the service we provide.
Customer Service – Providing excellent service is at the heart of what we do.
Diversity and Inclusion – We foster diversity, pursue equality, and affirm the dignity of everyone. 
Excellence – We strive for exceptional performance every day.
Integrity and Ethics – We say what we mean and mean what we say. 
Respect – Everyone brings something unique to the table.
Student Centeredness – Our students are why we're here and we listen to them.
Teamwork – We successfully partner with others to provide the highest quality service.