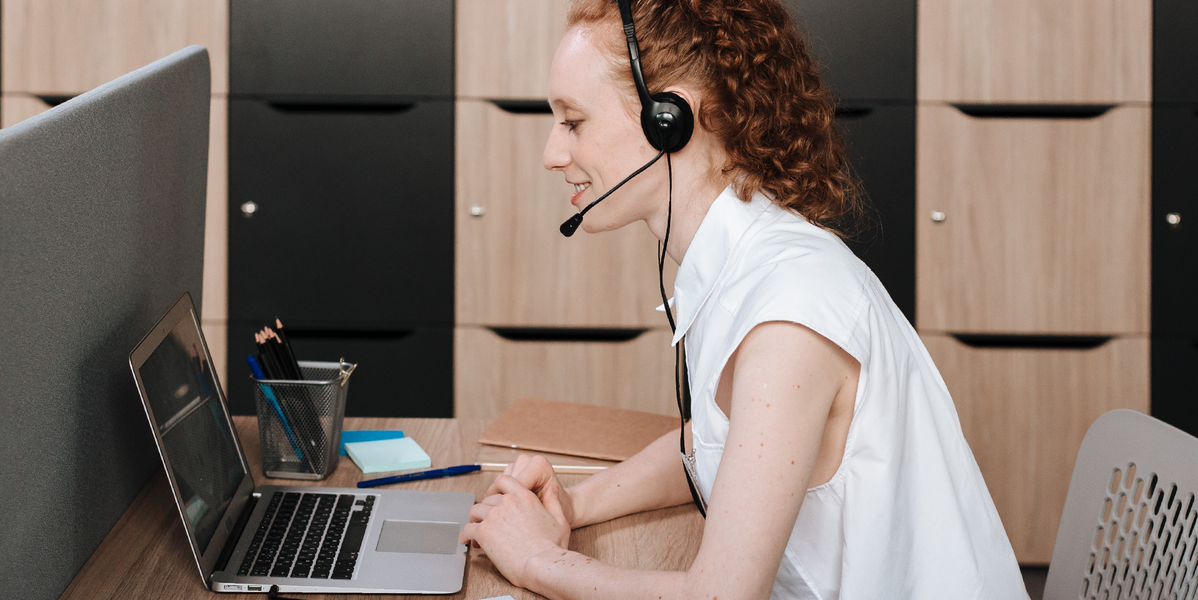 Changing student needs, overlapping services led to ResCom transition
Not long ago, University Park students lined up on move-in weekends for help with hard-wired connections for computers in their residence hall rooms and visited ResCom Service Desks in the commons buildings for other technology challenges. As desktop computers gave way to laptops, tablets, and cellphones, technology support also evolved. 
Now, there are more ways for incoming students to get the help they need.
First came the partnership between Housing Facilities, which managed the ResCom desks, and the Knowledge Commons in Pattee Library to create a readily accessible location for on-the-go help. More recently, ResCom support moved from under Housing's oversight last fall to the IT Service Desk, bringing along more Tier 1 expertise for all students, not just those in the residence halls.
"Students today are much more capable of solving their initial connection issues. Because of that, we've changed the way we do things," said Sean Curling, assistant director of desktop support in Penn State IT's User Success unit. "With the IT service desk overseeing the ResCom operations, we have a full complement of intake paths, including chat, which they didn't have before, and it's available 24/7."
The idea to move ResCom into the Service Desk came the way many great ideas do, as leaders looked for ways to reduce redundancies in service offerings. Initially, there wasn't much of an overlap. Students living on campus needed help with specific residence hall technology, such as wired ethernet and cable TV support. Over time, residence halls adopted and rolled out more wireless technology and streaming media service, similar to what off-campus students enjoyed. The difference in their technology needs diminished, and the overlapping services provided by ResCom and Penn State IT became more apparent.
To combine the services, Housing Services needed to support the change, and Conal Carr, director of Housing Facilities, was a leader from the business side to make it happen. He sees the only real change from the student perspective is added availability.
"What students experience is a greater level of service," Carr said. "The depth of experience and knowledge and training from the IT Service Desk is so grand. Our first-year students don't have anything to compare it to, but other students would see the change and the extended hours of availability."
Brandon Carpenter and Nick DeCandia have been on the ResCom team for years as student workers, spending most of their time in the Knowledge Commons. Carpenter is a fourth-year cybersecurity major; DeCandia graduated with an aerospace engineering degree this year and will be starting grad school at Penn State in the spring. With the move of ResCom to the Service Desk complete, they're now part of the part-time staff that makes up the majority of the Service Desk workforce. They like providing on-site help, where they get their hands on devices when students are having trouble, rather than troubleshoot other ways.
DeCandia said some of the problems they solve might be ones that the students have tried unsuccessfully to fix on their own.
"Maybe they've been trying for four hours to connect to Wi-Fi, and it's something we can fix in 30 seconds for them," he said. "It's being able to help someone out with something simple to us, but you can tell is obviously frustrating for them."
Carpenter added that he approaches solving students' technology issues like working on a puzzle, maybe one he's solved before or one that is completely new.
"I just like solving them. During the summer session, we had a student come in who had written a 20-page paper. She didn't save it, and then Word crashed on her, and she was desperate," Carpenter said. "We had to figure out a way to try and recover the document, and we got it recovered for her. She was really thankful about that."
That's exactly what Danelle Del Corso, IT Service Desk manager, likes to hear. She said training ResCom staff to provide all aspects of Tier 1 support, whether in person, through phone calls, chat, or email, broadens their expertise and lets them solve the wide array of issues from students, faculty, and staff.
"The IT staff has been so easy to work with," Carr said. "I give credit to them for making the transition seamless for our customers. Students don't necessarily know who's providing them the service. From their perspective, there's no change, other than the fact that the availability is different and has expanded."