F&B Awards and Recognitions
Each year, the Quality Service, Quality People Awards are presented to Finance & Business employees who exemplify the organization's "Quality Service, Quality People" motto. F&B's talented, innovative, and diverse workforce powers Penn State through many of its challenges every day. Some members of the workforce put in extra time and effort to exceed the expectations of F&B's customers and clients.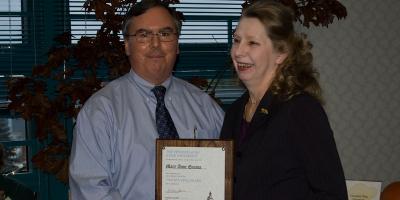 The F&B Years of Service Recognition Program recognizes the commitment of F&B employees who have reached milestone years during their time with F&B. The recognition program is a part of the Focus on People Key Initiative and is designed to honor those employees who have dedicated quality time, energy, and hard work to the University.