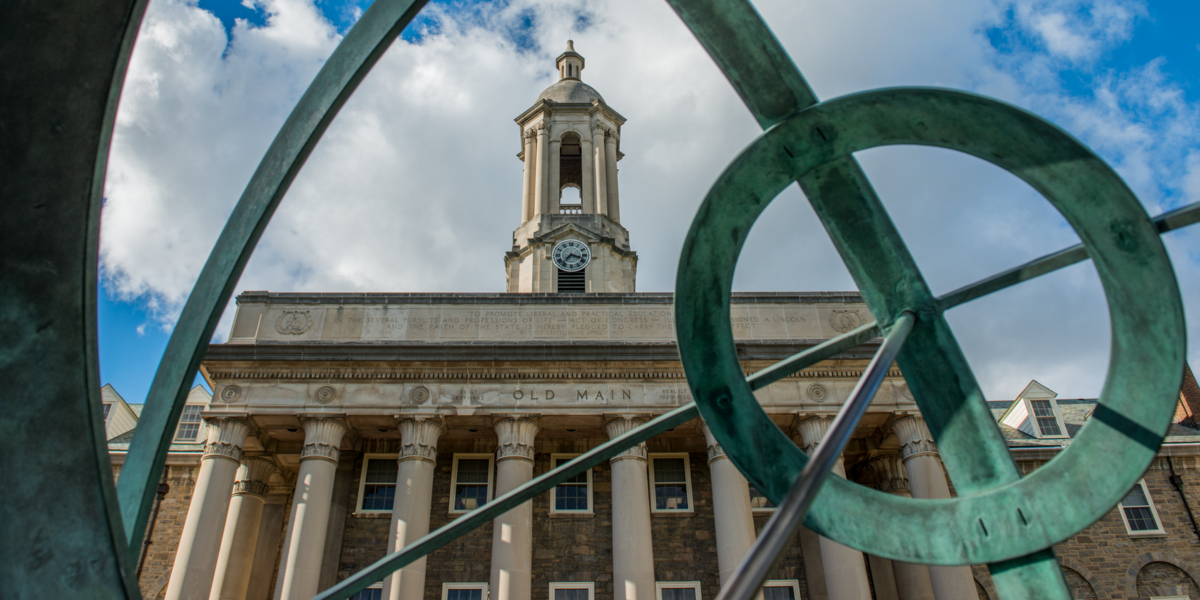 Budget Allocation Approach
In August 2022, President Neeli Bendapudi charged a group of leaders under the direction of Sara Thorndike, senior vice president of Finance & Business/Treasurer, to explore and develop a new budget model that better serves the mission, vision, and values of the University. The current budget model has served the University well in the past, but as higher education continues to evolve, so must the model for allocating financial resources and appropriately stewarding those resources. This effort supports Penn State's multi-pronged approach to reducing costs, identifying efficiencies and enhancing revenues.
The working group has partnered with the National Association of College and University Business Officers (NACUBO) to help provide guidance and expertise throughout the process. The president has asked the group to deliver a new model and approach by the end of November 2022 to allow time for all units to share feedback and plan for the transition to the new approach before budgeting begins in spring of 2023 for fiscal year 24 and beyond. 
Penn State Budget Allocation Working Group
A working group of faculty, staff, and administrators from across Penn State's campuses are helping to redesign the budget allocation model: 
Kelly Austin, Vice President for Commonwealth Campuses
Jeremy Bean, Director, Change Management & Organizational Excellence
John Cheslock, Professor of Education, Area of Expertise: Higher Education Organizational Finance
Ken Cody, NACUBO Consultant
Margo DelliCarpini, Chancellor, Penn State Abington
Marie Hardin, Dean of the Donald P. Bellisario College of Communications 
Jody Heckman, University Budget Director  
Terra Ingram, Administrative Staff Coordinator/Business Manager for Sustainable Agriculture, Food and Environmental Science Institute (SAFES), Staff Advisory Council Chair 
Lance Kennedy-Phillips, Vice Provost for Planning, Assessment, and Institutional Research 
Tracy Langkilde, Verne M. Willaman Dean, Eberly College of Science 
Justin Schwartz, Interim Executive Vice President and Provost   
Michael Wade Smith, Senior Vice President and Chief of Staff 
Michele Stine, Teaching Professor of Biobehavioral Health 
Virginia Teachey, Associate Vice President for Finance  
Lora Weiss, Senior Vice President for Research 
Timeline and Next Steps
The first phase of work for the working group was to discuss the unique nature of Penn State and the important factors the group wanted to keep in the forefront of conversations and decision making.   
In the second phase the group will be working through a number of decision points related to higher education finance and budgeting to develop a test model.  
In the third phase the new model will be presented to key stakeholders for questions and feedback. Information will be added to this site as it becomes available. 
Penn State's Institutional Values 
Upholding and strengthening Penn State's core mission, vision and values are the foundation of the process to build a new budget model. 
INTEGRITY: We act with integrity and honesty in accordance with the highest academic, professional, and ethical standards. 
RESPECT: We respect and honor the dignity of each person, embrace civil discourse, and foster a diverse and inclusive community. 
RESPONSIBILITY: We act responsibly, and we are accountable for our decisions, actions, and their consequences. 
DISCOVERY: We seek and create new knowledge and understanding, and foster creativity and innovation, for the benefit of our communities, society, and the environment. 
EXCELLENCE: We strive for excellence in all our endeavors as individuals, an institution, and a leader in higher education. 
COMMUNITY: We work together for the betterment of our University, the communities we serve, and the world. 
Principles  
The working group identified key principles to guide the budget model decision-making process. 
Unifying Principle 
As Pennsylvania's sole land-grant institution, The Pennsylvania State University positively impacts the Commonwealth and beyond through its teaching, research, land-grant outreach, and inclusive excellence. To realize its mission, the University must be an ardent steward of financial resources, including funds it receives from its students, their families, university alumni, donors, and the Commonwealth of Pennsylvania, among others. In turn, the University must have a comprehensive and evolved approach to budgeting that aligns with current best practices; meets its needs; and supports its mission, vision, and values. 
Guiding Principles 
Vision and Mission Driven – The budget model will preserve and enhance the diverse array of academic strengths and unique multi-campus design that make Penn State a leader in its teaching, research, service missions. 
Financially Sustainable – The budget model will promote fiscal responsibility and flexibility to changing internal and external forces, while also providing predictability and stability to budget executives.  
Transparent – The budget model will be simple, comprehensive, and clear, providing a transparent view of how Penn State manages its financial resources and creates accountability for budget executives charged with management of resources.  
Values-Based Incentives – The budget model will appropriately reward sound stewardship, cross-disciplinary efforts, and revenue-growing opportunities that are consistent with our institutional values like diversity, equity, excellence, inclusion, and sustainability. 
Prioritized for Student Success – The budget model will incentivize units to provide instruction, services and support that enable all students access to an affordable Penn State degree in a timely manner now and for generations to come. 
Autonomy & Interdependence– The budget model will support University leadership to strategically direct spending to interdependent priority areas while allowing budget executives autonomy within their budgets.  
Interdisciplinarity – The budget model will support Penn State's unique and long-standing commitment to interdisciplinarity in our core missions. 
Additional Resources
Videos
Faculty & Staff Budget Town Hall 
Students & Family Budget Town Hall 
Articles
Penn State Today Town Hall Story 
Penn State Today Budget Transformation Story 
FAQs